As countries open up to welcome tourists, there's been a huge surge among people to compensate for lost time. But the pandemic has changed the way we travel. For one, the hybrid work model has enabled people to work while vacationing, opening up the market for millions of tourists looking for budget-friendly destinations. A lot of them are avoiding hotspots that are likely to be crowded and looking for exotic and less-explored destinations like Georgia, Serbia, and Kyrgyzstan. Unfortunately, not all Kochi tour operators are made alike. You need a partner who is up to date with these dynamic changes and knowledgeable enough to guide first-time and seasoned travelers. Choosing a reliable tour agency is especially important in the post-pandemic era when rules and travel regulations constantly change. Read on to learn how to choose a travel agency in Kochi:
1. Choose a Travel Agency Closer to Your Home
While there are hundreds of online travel aggregators, they aren't as easily accessible as your local Kochi tour operators. You should be able to pick up the phone and speak directly to a tour operator at any time of the day. You don't have to wait on the IVR to clarify doubts about essential information like vaccination rules and RT-PCR tests.
Professional tour operators take the time to understand your travel needs and suggest packages accordingly. Start by asking friends and family for a recommendation. Or, if you know someone who works in a travel agency in Kochi, check with them for tour package information. The latter is a better option because friends and family may have a different travel style than yours.
2. Decide Where You Need to Go
Is this going to be a domestic vacation? Are you planning an international vacation? Choosing a travel destination depends on how many days you plan to spend – will it be a short or long vacation? Do you have a tight or flexible budget? At GT Tourism, we offer tour packages to over 15 countries across the world and hundreds of destinations within the country. Whether you're looking to travel to popular destinations like France and the UK or explore less traveled places like Uzbekistan and Azerbaijan, we have you covered. Make sure the Kochi tour operators you choose have booked several trips to your chosen destination. This ensures they have plenty of connections and contacts in that country to ensure a seamless vacation experience.
3. Check Their Professional Network
Speak to the tour operator to check if they are IATA accredited and if they are part of regional tourism boards and professional travel associations like TAAI, TAFI, IATO and ADTOI. Agencies that partner with a larger consortium or are part of a professional network are likely to follow a streamlined procedure regarding important aspects like consumer complaints, travel restrictions, upgrades, complimentary breakfasts, late checkouts, etc. These affiliations inspire confidence that the agency has been vetted and the satisfaction that recourse is easier if you are unhappy with your travel experience.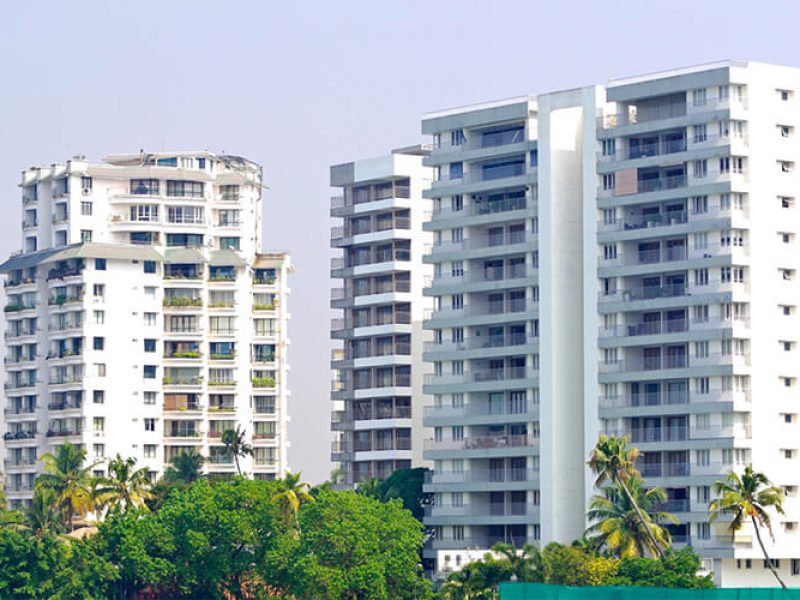 4. Check If the Travel Agency Understands Your Travel Needs
Are you the adventurous type who loves to pack as many adventure activities as possible in your vacation plan? Are you planning a vacation with your family and looking for activities everyone can enjoy? Is it a multigenerational trip involving children and grandparents? Are you looking for honeymoon tour packages to some of the world's most romantic destinations? Make sure the Kochi tour operators you choose understand your travel style and can make it even better with their input. Visit us!
5. Fees and Other Essentials
Does your travel agency charge a planning fee? Some travel aggregators claim to be free, but these services come with hidden charges; only when you read the terms and conditions, you will get a clear idea about what you're paying for. While they advertise themselves to be cost-effective when compared to travel agents, if you approach them for a refund, cancellation, rescheduling, etc., you will have to call their call centre to be on hold, till the agent catches up. The entire process will take 3-4 months, and most of the time it's difficult to chase after them since they don't have any physical office presence. In comparison, we have a physical office where our agents can offer all the support you need. We can be reached by landline or mobile – we can handle all cancellations, rescheduling, and refunding within a short time. We suggest you trust a boutique travel agency in Kochi that's upfront about its payments and doesn't surprise you with hidden fees.
Are you looking for a reputable travel agency in Kochi? Call us!